Redefine body contours by dramatically improving skin elasticity and cellulite reduction with CO2.
✔Swelling management
Effectively removes swellings of calves and feet that easily become swollen due to long hours of physical activities.
Removal of skinWaste
Effectively removes skin waste of oily- combination skin (back, forearm and etc.), which easily produces waste.
✔Cellulite reduction
Improves the elasticity of the loose and
uneven skin caused by diet.
✔Stretch Marks
Effectively removes stretch marks created
after pregnancy or diet.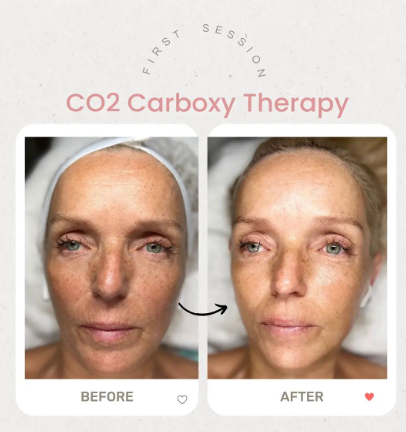 What is the Bohr effect?
It is an innate self-regulatory process of hemoglobin, which detaches from oxygen when our body increases the concentration of CO2 in certain parts of the body.
Through the Bohr effect, CO2 is absorbed by the skin without needles and produces the effects of doing aerobic exercise on the skin.
When the skin is oxygenated and absorbs carbon dioxide this process provides oxygen to the skin while simultaneously stimulating blood circulation, metabolism, protein synthesis and elimination of skin wastes.
As a result these reactions lead to the
reduction of:
– Cellulite.
– Stretch marks
– Acne
– Inflammation
– Wrinkles