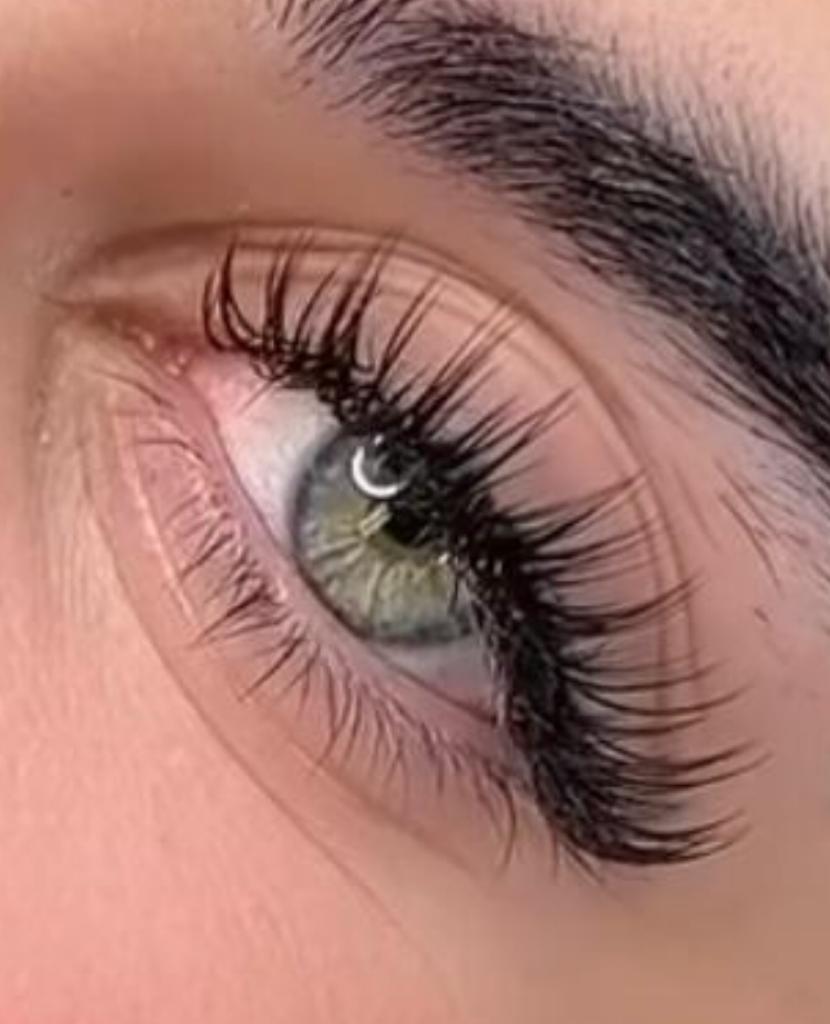 You probably already know that many models and celebrities swear by their eyelash extensions.
What you might not have known is that they're great for women of all ages and occupations. You can get them to enhance your look for a special occasion, or for everyday life.
Our durable, high-quality lashes are from Xtreme Lashes eyelash extensions are faux mink hair, meaning that they are made from synthetic fibers that look and feel like a natural lash and are applied with great care. We use special application technique and I focus on delivering a unique and specific look based on your eye shape, face shape, profession and lifestyle.
Remember, our commitment to you is to ensure your complete satisfaction and help you look as beautiful as you feel. Additionally,I solely work with the highest quality products available in the industry.
Please, you need to have at least 40% of the lash extensions still remaining for any Relash/re-Touch service, otherwise the service amount may change.
Natural – Relash (Every 2 weeks)
Natural – Relash (Every 3 weeks)
Classic Relash (Every 2 weeks)
Classic Relash (Every 3 weeks)
Hybrid – Relash (Every 2 weeks)
Hybrid – Relash (Every 3 weeks)
Omni Volume – Relash (2 weeks)
Omni Volume – Relash (Every 3 weeks)
Mega Volume – Relash (Every 2 weeks)
Mega Volume – Relash (Every 3 weeks)
Eyelash Extensions Removal
Eyelash Extensions Removal
ccc
Classic - Full Set
Classic Lashes is a technique in which a single extension is applied to one, isolated natural lash. Classic lashes are perfect for adding length and some fullness to your natural lash line.
Hybrid - Full Set
Hybrid lashes represent the best of both worlds with a more natural, 'messier' look achieved that is less uniform more like how natural lashes grow. They are great for anyone with naturally fine or slightly gappy lashes, whereby volume fans can be placed in sparser areas to make the lash line look fuller.
Classic lashes are applied individually on a 1:1 ratio, hybrid typically uses 30% classic lashes and 70% volume lashes (variable ratio), and volume ranges from 1:2 to 1:10 generally.
ccc
Omni Volume - Full Set
Volume lashes is a technique used to achieve a fuller, fluffier look. With this method, anywhere between 2-6 ultra-fine extensions (0.05-0.07 in diameter) are fanned out and applied to a single natural lash. This is the perfect solution if you have sparse lashes or gaps. Volume lashes are still safe for your natural lashes!
Mega Volume - Full Set
Mega Volume lashes are 0.03 and 0.05 in diameter. The amount of lashes is up to 16 extensions depending on the size and the shape of the client's natural lashes and the width and the shape of the eye. These lash extension sizes allow more extensions to be applied on the natural lashes to create a fuller look than ever before!
Before treateament
Before treateament
Please cleanse lashes thoroughly and wait 24 hours after a full set of eyelash extensions removal before receiving a new set of eyelash extensions,if the removal was conducted using the adhesive remover.
After your Aplication, ask your Lash Stylist about specially formulated Xtream Lashes aftercare products that help protect and extend the wear of your eyelash extension
No makeup on your eyes including foundation.

We recommend using our Giavisage foam cleanser for eyelash extension

Avoid oil-based makeup removers.

If you have waterproof mascara unfortunately we won't be able to perform the service.
Avoid drinking coffee. Your eyes move a lot more after caffein intake and it makes this procedure longer and more difficult.
Arrive 15 minutes earlier to find parking and to fill out necessary documents.
Aftercare the first 24 hours & futher
Be gentle with your lashes. No touching, rubbing, sweating, swimming in the ocean/pool,washing your face with hot water for the first 24 hours.
Avoid running water directly on your lashes.
Avoid oily products (including some sunscreen products) on or near your lashes.
If you insist on mascara, only use water based mascara and apply it middle to tip avoiding root area.
Use water based eye makeup remover only!
Do not perm or curl your lashes.
Avoid sleeping on your new eyelashes.
Do not pull on your lashes. This may cause your natural lashes to come out prematurely.
Maintain extensions with regular touch up appointments.