Holistic facials are a growing trend in the world of skincare. Unlike traditional facials that only focus on the surface of the skin, holistic facials take a more comprehensive approach, taking into account the whole person – mind, body, and spirit.
These facials use natural and organic products that are free of harsh chemicals, and often incorporate massage, aromatherapy, and other relaxation techniques to promote a sense of well-being and balance. By addressing not just the skin, but the entire person, holistic facials aim to promote radiant skin from the inside out.
If you're looking to pamper yourself while also taking care of your skin and overall well-being, a holistic facial in Miami may be just what you need. With numerous spas and skincare clinics offering a variety of holistic facial treatments, you're sure to find one that suits your needs and preferences.
A facial is essentially a multi-step skin treatment that is one of the best ways to take care of your skin. A facial cleanses, exfoliates, and nourishes the skin, promoting a clear, well-hydrated complexion and can help your skin look younger. You also receive advice on the best way to take care of your skin. A facial works best when it is part of an on-going program of skin care.
–When you have tools that improve the health of your facial muscles, fascia, lymph, increases blood flow, Qi Flow, reduce stress, release facial tension,clears skin of impurities, naturally promote lifting, & don't need Botox.
$ 80
Facial cupping rejuvenation
Facial Cupping increases circulation, plumps lines, lightens scars, while toning the muscles and draining stagnant lymph using the Bells and Belletazze Facial Cups.
Facial cupping also works to stimulate collagen production – creating firmer skin that glows with youthful health.
$80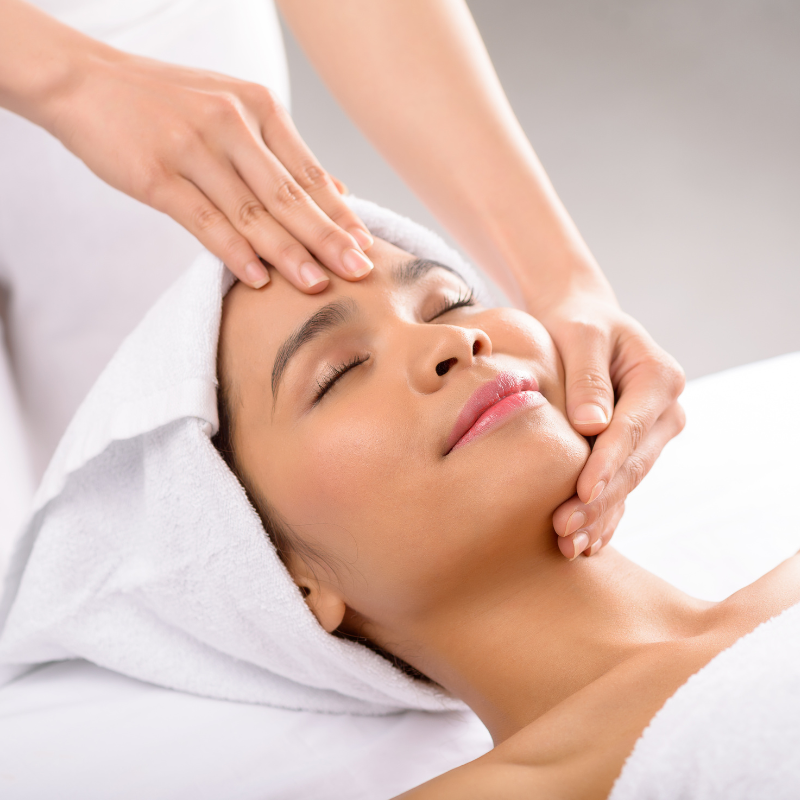 Facial Reflexology is a nurturing and deeply relaxing treatment.
Promote blood circulation, strengthen the bond between the facial skin and muscles, and release muscular tension. In addition to targeting other areas all over the body, these effects can also result in improved facial tone and tightening of the skin. 
$80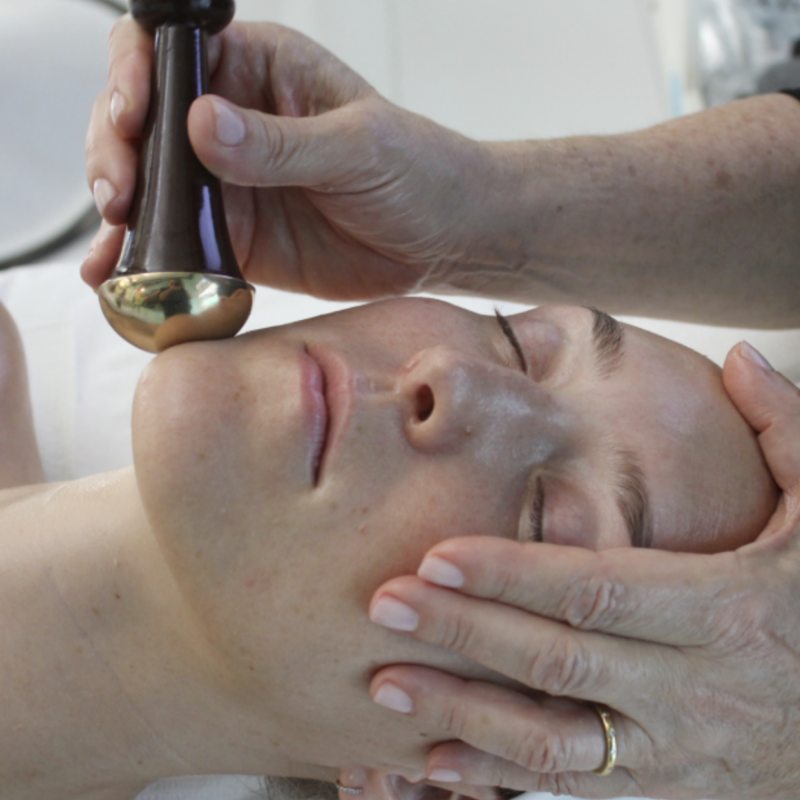 Facial The mushroom wands
Facial with The Mushroom wandswand heals due to the copper, which is contained in its dome. Simultaneously rejuvenates the skin, stimulates lymphatic drainage and helps promote balance between mind and body.
Facial with The Mushroom wands metal adds an additional benefit as it helps to:
* Depuffs the eye area
* Reduces excess Pitta coming from the eyes (as the seat of Pitta dosha)
* Firms, lifts and sculpts the face
* Boost collagen production
* Supports lymphatic drainage
* Improves healthy circulation in the skin
* Draws out toxins/Pulls out the acidity from the skin
* Helps decrease inflammation
* Releases muscle tension
* Eases muscle pain
* Promotes mindfulness against lethargy, anxiety, insomnia, and stress
$80
Before treateament
Before your facial appointment
There isn't too much you need to do to prepare for a facial the day or week before, but there are a few things to note.
First, you should skip any strong at-home facial treatments the week before your appointment.
You should even avoid gentle exfoliation for a few days before, since exfoliation is one of the key steps in a pro facial.
Try not to tan or burn close to your appointment (or ever)
You should also bring in a list of the skin care products you use at home so your esthetician has the information she needs.
Make sure to bring a list of your medications, medical conditions and past skin conditions so your esthetician can choose products that won't interact. Even over-the-counter medications can significantly affect your skin.
After your facial appointment
Follow your esthetician's recommendations.
Skip the gymafter your facial for about 24 hours.
Wait to exfoliatefor about 48 hours.
Use a light touchwhen you cleanse your skin.
Wear broad spectrum SPF.