Infrared Lymphatic Pressotherapy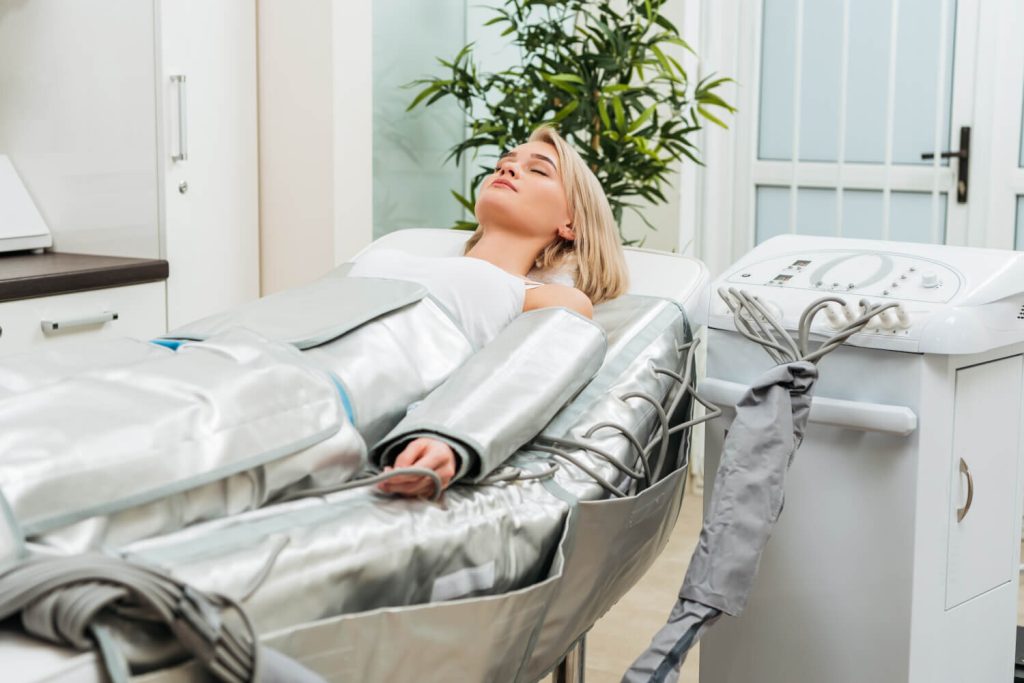 Infrared Lymphatic Pressotherapy
The Infrared Lymphatic Pressotherapy machine can improve the circulation of lymph, draining the waste out of body. Different from simple vibration, it adopts air pressure to accelerate fat movement. Air wave massage is gentle and soft which is safe for patient for during treatment. The pressure on one side of the air chamber is 200000 Pa. 30 minutes pressotherapy treatment can burn same calories as doing sit-ups for 150 times.Plus, it can speed up the inner circulation by the air chambers around the belly, thigh and shank, which can effectively adjust incretion and drain the toxins out of body.
Benefit
-Reduces cellulite.
-Poor circulation.
-The prevention of varicose veins.
-Promotes the body's natural toxin elimination functions.
-Relieves leg pain and swelling.